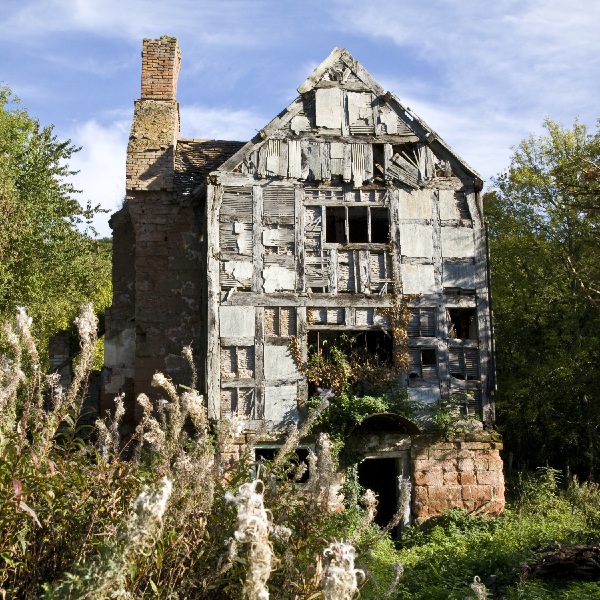 The Old Court House sits hidden in the midst of a large farm complex in private ownership. The farm had been bought with a number of outline consents for the conversion of farm buildings to dwellings and staff accommodation but these consents were all linked to the repair of the Old Court House which had been derelict for over 30 years and was on the buildings at risk register.
The building itself was shrouded in mystery. The Local Planning Authority had placed a Section 106 agreement on the property detailing its rescue from dereliction and were minded to increase its listing status to Grade I as it was rumored to be a hunting lodge gifted by Queen Elizabeth to Robert Dudley, 1st Earl of Leicester. Dendro-dating carried out during the course of the works confirmed that the building had been constructed in phases between 1526 and 1613.
The repair and conservation of the Old Court House has been particularly challenging but rewarding project requiring a wide range of conservation skills and the use of specially made components (bricks and tiles) combined with modern technologies such as Hempcrete.
RIBA conservation Award 2018
RIBA regional Award West Midlands 2018
RIBA Project Architect of the Year Award 2018
BRE built Environment Award winner West Midlands 2018
National Brick Award Finalist 2017
Grand Designs National House of the year 2018 finalist
Constructing Excellence National Award Finalist 2018
Build 2018 Best Boutique Architectural Design Practice - England
Build 2018 Best Historic Conservation Project